Fred Hayes
The founder of the Hayes Metals Group, Fred Hayes, stands on the corner of Teed and Osbourne Streets in Newmarket, Auckland, in front of his recently completed premises. The building remained largely unchanged until the business through expansion moved to a much larger premise in 2007.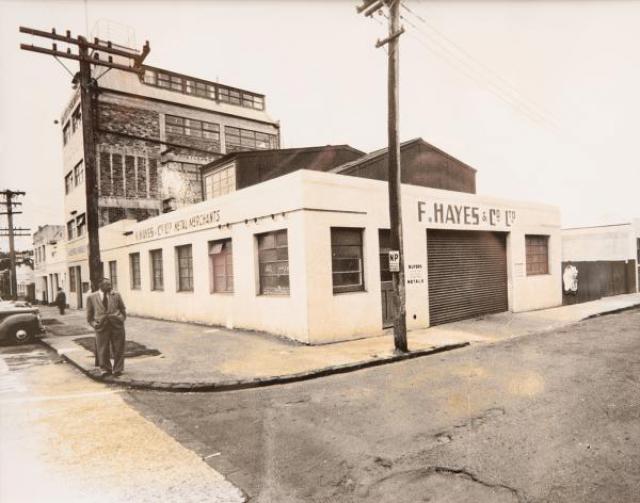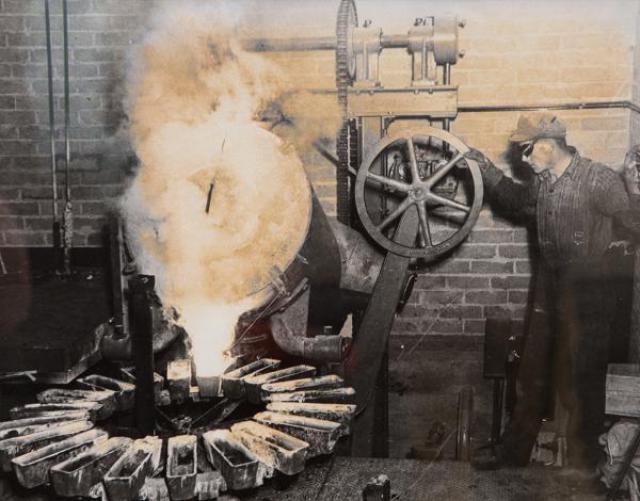 Metal Refining
While todays machinery is more sophisticated, the basic technique hasn't changed. Here furnaceman Clary Gunner is pictured pouring ingots from the bronze furnace in 1946.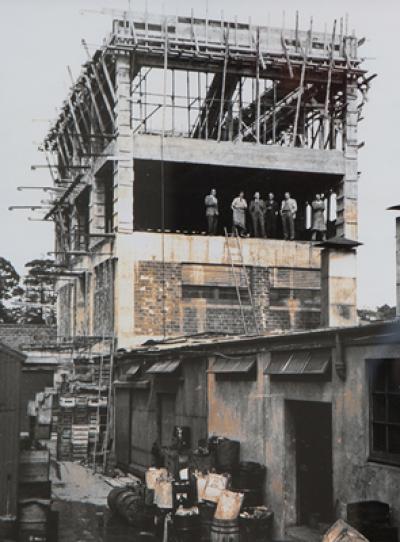 Hayes Metal Refineries
Fred Hayes stands on the second floor with several employess during construction of the Hayes Metal Refinery buliding in Teed Street, Newmarket.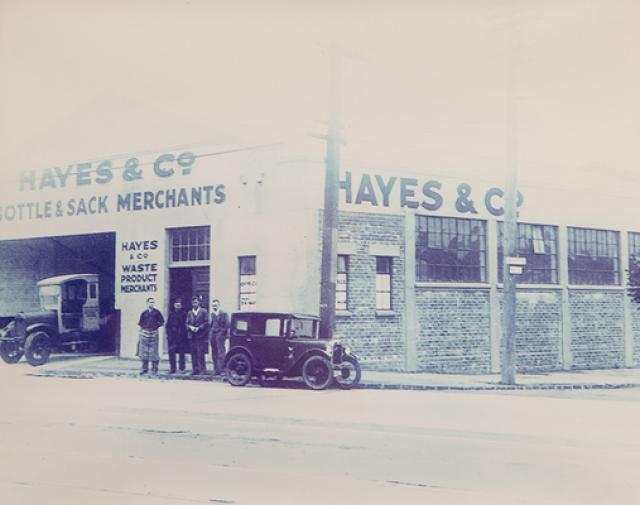 The Beginning
Fred Hayes with three of the first employees stand in front of the original Hayes & Co building in Newmarket 1927. The Hayes Bottle & Sack Merchant expanded into metal recycling and moved to larger premises in Teed Street seven years later in 1935.